Tax Resolution Services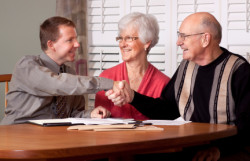 By yourself, tax problems can be stressful and overwhelming. But with guidance from professional tax consultants, overcoming your tax issues is possible. At Acello Tax Resolution Group, we're committed to bringing you tax relief in the most straightforward, hassle-free manner possible. So why suffer through the complications and frustrations of tax problems on your own? Call on our team for tax help today!
With Acello Tax Resolution Group on your side, you'll discover that resolving your tax issues doesn't have to be an anxiety-inducing experience. Our network of CPAs, tax attorneys, and enrolled agents is available to provide IRS assistance to individuals and businesses alike, and we are dedicated to bringing you the tax relief you need. Our goal is always to provide friendly, knowledgeable tax resolution services you can trust.
Serving Fort Worth and beyond, we are ready to match you with the right tax consultants to handle the specific circumstances surrounding your tax problem. Dedicated to finding the perfect tax resolution for whatever your tax issues may be, we can help you tackle everything from an offer in compromise and installment agreement to penalty abatement and beyond. For your initial consultation with one of our IRS assistance specialists, simply contact us by phone or e-mail now.
Tax Relief in Fort Worth
Serving individuals and corporate clients, Acello Tax Resolution Group can provide a broad spectrum of tax resolution services. The specialists in our tax relief network can help you:
Appeal a government action
Secure an offer in compromise
Negotiate an installment agreement
File for penalty abatement
Claim innocent spouse relief
Stop wage garnishment
Negotiate other tax settlements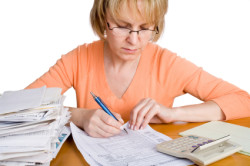 The unfortunate reality of back taxes, business tax debt, and tax penalties is that the longer you wait to take care of them, the bigger the problems become. Resolving your tax problems as quickly as possible is the most effective, and affordable, option. At Acello Tax Resolution Group, we pride ourselves on delivering swift, effective tax resolution services for problems big and small. We'll bring you knowledgeable guidance, compassionate support, and tax settlement expertise to eliminate your tax issues and prevent further financial strain and other serious complications down the line. We are here to bring you long-lasting tax relief!
End Your IRS Problems 
When it comes to resolving IRS tax problems, faster is better. Most tax problems stem from late or missing tax returns and payments, and, ultimately, the longer you wait to file and pay, the worse your problems become. That's why Acello Tax Resolution Group works to provide customers with a turnaround that's as short as possible. We'll do everything in our power to meet any imminent deadlines, secure your tax settlement, and bring you tax resolution without hassle or delay. Offering superior customer service for all forms of IRS assistance, we're the team you can count on for customized tax resolutions that will make your life a whole lot easier. From negotiating a tax settlement to preparing your IRS audit defense, our network brings you the tax help you need to get on with your life.
Contact Acello Tax Resolution Group to learn more about our tax relief services and how we can help you resolve your IRS tax problems for good. Reach us by phone or e-mail now to get started on your IRS resolution!