Tax Penalties and Settlements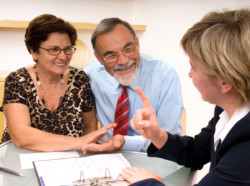 Filing returns late or not paying everything you owe can land you in hot water with the IRS. The result is most often snowballing tax penalties. Unfortunately, the longer you put off paying your tax debts in full, the worse the situation is going to get. Eventually, the IRS can garnish your wages and even attempt to seize your property to pay off the debt you owe! So, if you're facing IRS tax penalties, or if you want more information on tax settlements, call Acello Tax Resolution Group right now. We're standing by to help you effectively address each and every tax penalty you may face.
At Acello Tax Resolution Group, our network of tax attorneys, CPAs, and enrolled agents is here to help Fort Worth-area individuals and businesses get IRS tax relief. With a diverse range of expertise and ample experience, our professionals can get you the IRS tax settlement you need to end your problems with tax penalties and other issues. We prioritize accurate work for every client, ensuring you get the IRS settlement you need to resolve the issue once and for all.
When you need a solution for income tax penalties and other IRS problems, you need Acello Tax Resolution Group on your side. Call or e-mail us now!
Removing Tax Liens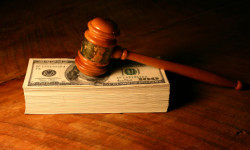 The IRS can impose tax liens on a taxpayer (individual or business) who is seriously delinquent in paying their income taxes. This tax penalty is leveraged against your property—such as a home—in order to secure payment on the debt. An IRS tax lien does not represent actual seizure of your property; however, it can have damaging effects on your finances. That's because tax liens show up on your credit report and can prevent you from securing loans or making large purchases. At Acello Tax Resolution Group, our network has the right professionals to help you find an IRS settlement that can lift any liens you're facing. We'll use our expertise to negotiate reduction or removal of tax liens with the IRS!
Penalty Abatement Negotiations

The IRS imposes tax penalties in the form of fees and fines when you file a late return or fail to pay the full balance on time. These IRS penalties can cause the total you owe to grow exponentially. However, the good news is that you may be eligible for IRS tax penalty abatement if you meet certain criteria. For example, the tax penalty for underpayment could be waived if you have a valid reason for not paying, such as a long period of unemployment or hospitalization. Acello Tax Resolution Group's experts can help you gather the required paperwork to support your case and then present it to the IRS, taking you one step closer to complete IRS tax relief.
Ending IRS Wage Garnishment
When you have tax debts, the government can withhold money from your paycheck to cover the amount owed. Unfortunately, IRS wage garnishment can severely cut into your take-home pay, making it difficult to support yourself or your family. If you want to stop IRS garnishment of your wages, talk to Acello Tax Resolution Group. We'll examine your situation and negotiate an IRS tax settlement. Don't suffer because of IRS garnishment on your hard-earned wages. Our network of tax attorneys, enrolled agents, and CPAs is here to help with taxes settlement options that can end wage garnishment and resolve your tax issues.
When you work with Acello Tax Resolution Group, you can be confident in the tax penalty abatement and IRS tax settlements we provide. We'll work efficiently until you've been released from the income tax penalties that are causing you stress and frustration. Contact us by phone or e-mail to learn more! Serving Fort Worth and beyond, we're your answer for tax settlement solutions.