Tax Attorney Alternative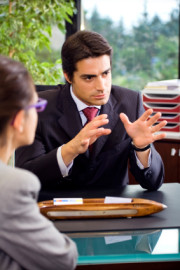 Did you know that tax attorneys aren't the only option for solving tax problems? While tax lawyers can sometimes be helpful with complicated tax issues, other qualified tax professionals can also work with you to eliminate tax problems large and small. And, in most cases, you can save money by using an tax attorney alternative such as a CPA or enrolled agent to help resolve your IRS issues!
Affordable tax help is just a phone call away when you contact Acello Tax Resolution Group. You can get the expert, cost-effective tax assistance you need from our network of CPAs, tax lawyers, and enrolled agents. We'll work to match you with the right professional for your specific tax issues, ensuring you get the solutions you deserve at a price you can afford.
Both individuals and business owners in the Fort Worth area can count on our tax specialists for assistance with tax problems of all shapes and sizes. Our network is qualified to represent you in front of the IRS for just about any tax matter that you might encounter. Call or e-mail us today to learn how our team can offer you many of the same services as tax lawyers, all for a more reasonable price!
Experienced Tax Professionals
At Acello Tax Resolution Group, we partner with enrolled agents and CPAs who frequently address tax problems of all kinds. As a result, whether you're in need of assistance with filing errors or with an IRS audit, you can rest assured that we're qualified to handle the job. No matter what kind of tax problem you have on your plate, we'll accurately assess the problem, match you with the best professional for your particular situation, and help you secure a favorable solution. With us by your side, there's no need to spend more than necessary on tax help. We are your alternative to an expensive tax attorney in Fort Worth.
Your Affordable Alternative to Tax Lawyers
For the vast majority of tax issues, hiring a tax attorney isn't a necessity, and there's no reason for you to break the bank on tax lawyers when the team at Acello Tax Resolution Group is qualified to meet your needs more affordably. From help securing an offer in compromise to representing you at an audit by the IRS, we are ready to help you solve practically any tax problem you might have.
If you're considering using a tax lawyer to handle issues with your individual returns or hiring a business tax attorney to fix problems with your company's taxes, get in touch with Acello Tax Resolution Group. We'd love to show you what we can offer you. Call or e-mail us today to speak to one of our tax consultants about your needs for a tax attorney in Fort Worth!