Business Tax Problems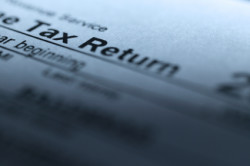 Are tax problems standing in the way of your business? When you're facing tax issues, they can be a major obstacle to your company's success. But business tax problems don't have to spell doom for your enterprise! Instead, trust in the tax resolution network at Acello Tax Resolution Group, and get yourself back on the road to success.
We work with a network of enrolled agents, CPAs, and tax lawyers to bring business tax help to companies in Fort Worth and the surrounding areas. In short, we're here to make your business tax problems a thing of the past. From misfiled payroll taxes to unpaid back taxes, tax problems large and small are no match for our experts. We're standing by to supply you with comprehensive tax problems help. Contact us today and get your corporate tax problems back under control!
Prompt help with company tax problems is the best solution to limit penalties and the repercussions to your business. Ignoring a tax issue, even a minor one, can result in out-of-control corporate tax problems and can even threaten the existence of your business. At Acello Tax Resolution Group, our network can assist with both state and federal tax issues facing your business. We are well-versed in the tax concerns applicable to small businesses and large corporations, and we can even provide self-employed tax help. 
Business Tax Relief Is Possible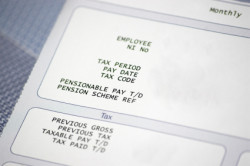 When you're looking for tax resolution for your business, odds are that you're in a tight financial situation already. That's why it's so important to partner with a business tax relief company that is both affordable and effective. Ensure you resolve your company tax problems and get the tax resolution you need, all without blowing the bank.
When you choose to work with Acello Tax Resolution Group, you can look forward to getting effective tax problems help that will focus on eliminating your business tax debt. With our large and small business tax help specialists on your side, you can get through nearly any business tax issue that might arise!
Payroll Tax Problems
Payroll tax problems are a common cause of business tax issues. With all the forms and filings, there's a lot that can go wrong. But when you're facing a payroll tax penalty or another problem, you can count on Acello Tax Resolution Group to help you find a workable solution. Whether the issue is employee misclassification or simply not filing your payroll taxes on time, we will provide the payroll tax help you need to navigate your issues and get your business back on track.
When you need dependable business tax relief and payroll tax help, we're the tax resolution experts to call. Contact us today to get your business tax debt under control. We're ready to help your business in Fort Worth or the metro area succeed!