Back Taxes Help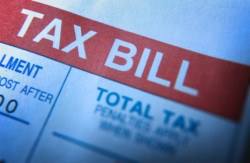 When you owe back taxes, it's amazing how fast those debts can grow. But even the biggest back tax problems don't have to take over your life. Tax assistance is available to help you resolve both large and small back tax debts, and our professionals are standing by to guide you through the whole process. Call Acello Tax Resolution Group today!
Owing IRS back taxes can result in property liens, frozen bank accounts, wage garnishment, and more. Instead of letting these problems take on a life of their own, when you own delinquent taxes, turn to our tax experts for the guidance and tax settlements you deserve. Our network of tax attorneys, enrolled agents, and CPAs is standing by to provide you with the back taxes help you need to get your finances—and your life—back on track.
Effective Tax Assistance
Serving Fort Worth and beyond, we have the in-depth training and well-rounded knowledge required to help you secure truly effective, affordable back taxes solutions. Acello Tax Resolution Group has the team of available professionals that you can trust for unrivaled expertise and relief from IRS back taxes. For both individual taxpayers and businesses, we're able to take care of your unpaid taxes, delinquent returns, and other issues without hassle. We work directly with the IRS and other tax authorities, and our extensive experience means we'll be able to help you negotiate a solution that is beneficial and agreeable to all parties. As part of our back taxes help offerings, we can not only work to have penalties withdrawn, but we'll also give you expert guidance on avoiding a similar crisis in the future.
Comprehensive Help With Back Taxes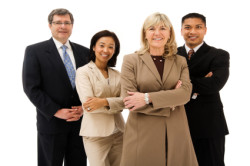 Need help filing a back tax return? Want help negotiating to reduce delinquent taxes? Depend on Acello Tax Resolution Group for unfailing expertise and professionalism. Specializing in all aspects of assistance for unpaid taxes, our specialists will guide you through the entire process as we resolve your IRS back taxes. In some cases, we can even help you settle for less than what you currently owe!
So let us put our experience to work to help you with any of the following:
Offers in Compromise
Innocent Spouse Relief
Personalized Payment Plans
Penalty Abatement
Installment Agreements
Acello Tax Resolution Group is your solution for settling IRS back taxes on your terms. Don't pay more than you should, and don't suffer from the excessive financial weight of back tax problems. When you owe back taxes, give us a call instead. Our network of expert tax lawyers, enrolled agents, and other qualified tax specialists is ready to provide you with the quality tax help you deserve. Contact us by phone or e-mail now to get started on your personalized help with back taxes.