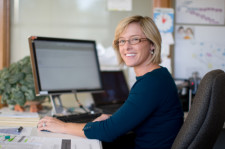 Are tax problems taking their toll? Are you suffering under the massive financial burden of a back tax debt? If you're in need of tax help in Fort Worth, you've come to the right place. Acello Tax Resolution Group has a network of tax experts standing by to provide professional assistance for tax problems large and small. Serving both individuals and businesses, our team of enrolled agents, CPAs, and tax attorneys has the knowledge and experience to help you finally put an end to your tax issues. Whether it's negotiating an offer in compromise, providing representation for an audit by the IRS, or working out another type of tax settlement, we are the specialists you can rely on for the best possible outcomes. Contact us right now to get started!
Tax Resolution Professionals
Individual & Business Tax Help
Personalized Solutions
Network of EAs, CPAs & Tax Attorneys
At Acello Tax Resolution Group, we are here to help families and companies dig their way out of tax problems of all shapes and sizes. You don't have to be burdened by back taxes! Bring in our network of tax consultants and we can work our way through the web of tax penalties and issues to help you secure an effective tax settlement. We're in the business of providing tax assistance, and we're ready to put our commitment to customer service to work for you.
Serving the greater Fort Worth area, our team proudly serves taxpayers in Arlington, Keller, Weatherford, Mansfield, Irving, Cleburne, and beyond. No matter where you're located in the region or anywhere across Texas, we can help connect you with the types of tax relief you deserve.
The simple truth is that your tax issues can't wait. Tax penalties and debts only get worse with time, so the longer you put off dealing with them, the bigger the problem is going to be. At Acello Tax Resolution Group, our network has helped countless taxpayers just like you. We have the hands-on experience to handle everything from wage garnishment to audits by the IRS and beyond. And, unlike tax resolution companies that treat you like just another number, we're dedicated to helping you get the personalized tax assistance you deserve.
Combining speedy tax help with compassionate professionals, our team is everything you're looking for to guide you down the road toward tax relief. So what are you waiting for? Call or click to contact us today!